Trusted repository
It acts as a SAFE for electronic documents and a means of proving the legal validity of electronic documents in the case of litigation and other legal or official acts.
The advantages of the solution
According to the European ETSI specification
DUUL uses ASiC level B-LTA containers according to the European ETSI specification, which guarantees long-term secure storage of all information needed to prove the legal validity of the document.
Secure storage
DULL ensures the secure storage and consistency of documents throughout their life cycle in a separate module that is completely separate from other parts of the system. The solution uses IBM FileNet storage.
Storage configurability
DUUL allows you to use configuration parameters to set the maximum number of stored documents, the limit size of the package and the limit times for its closing within the day.
The trustfulness of the storage
The trustfulness of the storage is based on the activities of processing, usage of a qualified time stamp and electronic signature. By fitting a document with a qualified time stamp, we confirm in what form the document existed before the time indicated in the stamp.
As long as this document contains also an electronic signature, likewise this electronic signature must be created and be valid before the stated time. By this we obtain a necessary proof about the time when the electronic signature was created, that means - important information necessary to prove the validity of the whole document.
In addition to the automatic verification of signatures or existing time stamps, DUUL will ensure the connection of a qualified time stamp and its regular renewal before it expires for the entire period of storage of electronic documents.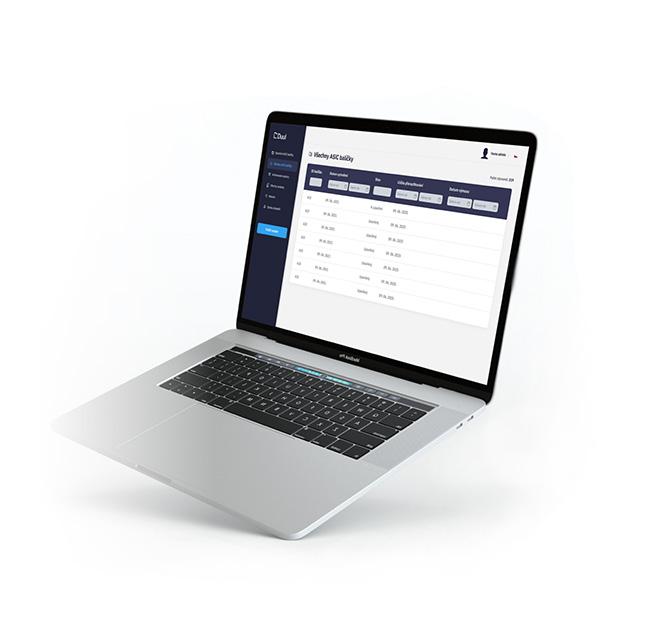 REFERENCES
The Office of the Government of the Czech Republic
For the Office of the Government of the Czech Republic we provide services in the area of validation of security elements of documents, sealing and stamping.





YOU DON'T HAVE TIME TO FILL OUT THE FORM?
Leave you phone number with us and we will contact you
Do you want to find out more?
Leave your contact with us.