DIGITALIZATION
AND DATA EXTRACTION
We help organizations with digitization and data extraction in order to increase infectivity, save time and decrease errors.
ADVANTAGES OF THE SOLUTION
Quality solution
The system is a self-learning one and contains advanced functions for categorization and for finding content in documents – and it does it even without field zoning.
Multilingualism
The system has tools for support and recognition of 42 languages, including Czech. Extraction data from documents in foreign languages is not a problem.
No hidden costs
The costs of the system are clearly predictable because it is licensed only to the users who work with it, not to the volume of the digitalized data.
The digital age
It's true that there is a daily increase in the ratio of the electronic documents to the paper ones which enter the companies independently of their size. For that reason the employees don't have to solve the transfer of the documents themselves to a digital form, however, the activities linked to their mining or sorting remain in many companies at the level of lengthy manual transcription of data and manual categorization.
Our solution for digitalization and data extraction helps with the aid of advanced methods for categorization and fining of the content with functions of artificial intelligence to make these processes automatic. Thus, the processing of the documents markedly speeds up and is simplified and also the errors in the mined data are eliminated.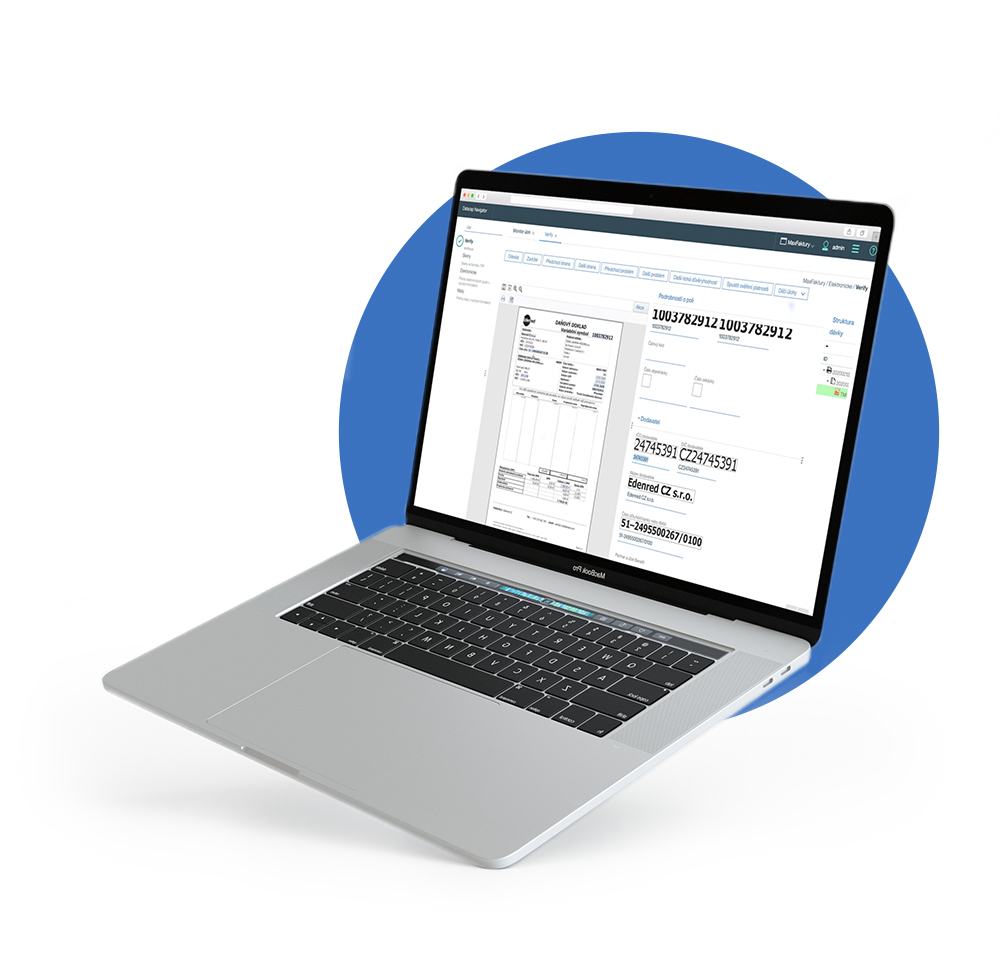 REFERENCES
Dr.Max
The company Česká lékárna holding a.s. (Dr. Max) automates with our help the process of mining of the received invoices, documents from insurance companies and registration forms.





Examples of usage
We help organizations to digitalize and mine various types of documents. These are the most frequent examples of usage which we deal with:
ON-PREMISE
CLOUD
Received invoices
Purchase orders
Contracts
Bills
Delivery notes
Standing orders
Production sheets
Various types of forms
YOU DON'T HAVE TIME TO FILL OUT THE FORM?
Leave you phone number with us and we will contact you
Do you want to find out more?
Leave your contact with us.